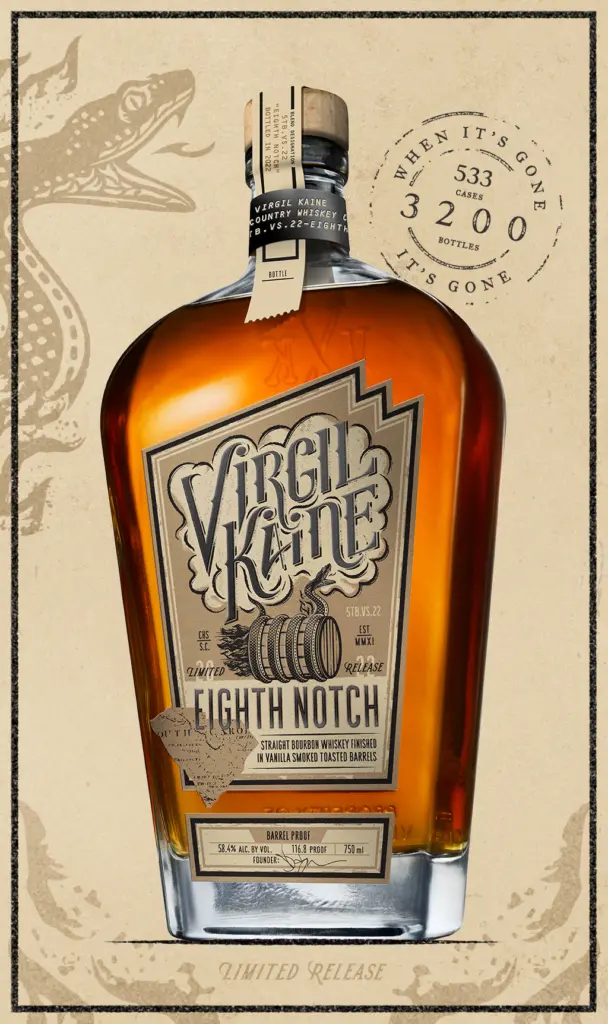 Virgil Kaine Eighth Notch Straight Bourbon Whiskey Finished in Vanilla Smoked Toasted Barrels
Age: 5+ Years
Proof: 116.8
Mash Bill: 75% corn, 21% rye, 4% malted barley
Blended and released by Low Country Whiskey Co. North Charleston, SC.
About: For Virgil Kaine's eighth creation, we decided to kick it up a notch — or eight. Partnering with Gainesville Cooperagem this limited-edition, cask-finished bourbon is aged for the first 5 years in new, charred oak barrels and then finished in toasted barrels delicately smoked with vanilla beans to enhance the natural notes derived from oak.
Named for the final notch in the throttle of a diesel train Eighth Notch is speeding ahead with a powerfully smooth taste. If you have been waiting for the perfect silky bourbon, it's in your hands!